Villainous
As night falls on the city, take your audience into the sinister mind of a supervillain, hatching their dastardly plans for world domination. Featuring a tango arrangement of Billie Eilish's "Bad Guy" plus original music with full SFX package. Solo/small ensemble opportunities for trombones, string instrument (or synth player), and clarinet - all can be adapted to other instruments.
Introduction - Night in the City
Part 1 - Evil Genius
Part 2 - A Plan is Hatched
Part 3 - World Domination
Difficulty: Advanced Level
Originally commissioned by the The Sound and Spirit of Columbus Marching Band, Columbus, IN. Bryan Munoz, director.
Due to the inclusion of copyrighted material, the performing group must obtain appropriate licensing. We recommend using Tresona's convenient online system for securing copyright permission.
This show does not include a full percussion arrangement, only a minimal outline written by the winds arranger as part of the original commission. If you are interested in commissioning a percussion arrangement customized for your ensemble, please contact us!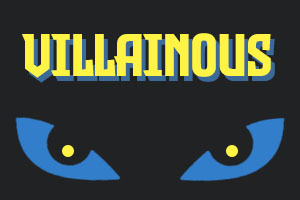 | Instrumentation | Price* |
| --- | --- |
| Winds with percussion outline | $1,250 |
*This show includes copyrighted material. Performing groups are required to obtain appropriate licensing - contact us for more info.
Show package includes:
PDF files for full score and all parts
MP3 audio recording of the full show
Individual .wav files for any triggered sound effects or pre-shows
Minor instrumentation/orchestration adjustments (moving a solo to a different instrument, etc.)
Private password protected web page containing all files for digital download
Exclusive performance rights within your band's classification group at events you attend (ask about our Reservation Form for more details)
Performance permission for one full season (typically ending in November)
If you buy the winds score and plan on using your own percussion arranger, we can offer Finale/MusicXML files upon request