I Wish...
If you could wish for anything, what would it be? Adventure? Wealth? Love? Happiness? This show explores all of them through a range of moods and styles, including a complete sound FX package! Listen for the musical thread of the "Wish Theme" which acts as transition material between the movements of the show.
Part 1 - Introduction
Part 2 - Adventure
Part 3 - Wealth and Fortune
Part 4 - Love
Part 5 - Happiness and Joy
Difficulty: Intermediate Level
Originally commissioned by the East Noble High School Band. Bryan Munoz, director.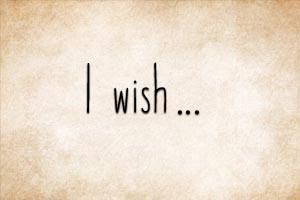 | Instrumentation | Price |
| --- | --- |
| Winds only | $1,250 |
| Winds & percussion | $2,000 |
Show package includes:
PDF files for full score and all parts
MP3 audio recording of the full show
Individual .wav files for any triggered sound effects or pre-shows
Minor instrumentation/orchestration adjustments (moving a solo to a different instrument, etc.)
Private password protected web page containing all files for digital download
Regional exclusivity based on your primary circuit and class, BOA/WGI exclusivity based on individual contests
Performance permission for one full season (typically ending in November)
If you buy the winds score and plan on using your own percussion arranger, we can offer Finale/MusicXML files upon request